Reception in honor of Ton van der Steen
Datum
Woensdag 19 okt 2022
16:00 - 19:00
Locatie
Kunsthal Rotterdam
Type
Reception
Ton van der Steen is the recipient of the 2022 IEEE Ultrasonics
Lord Rayleigh Award "for seminal innovations in cardiovascular ultrasound"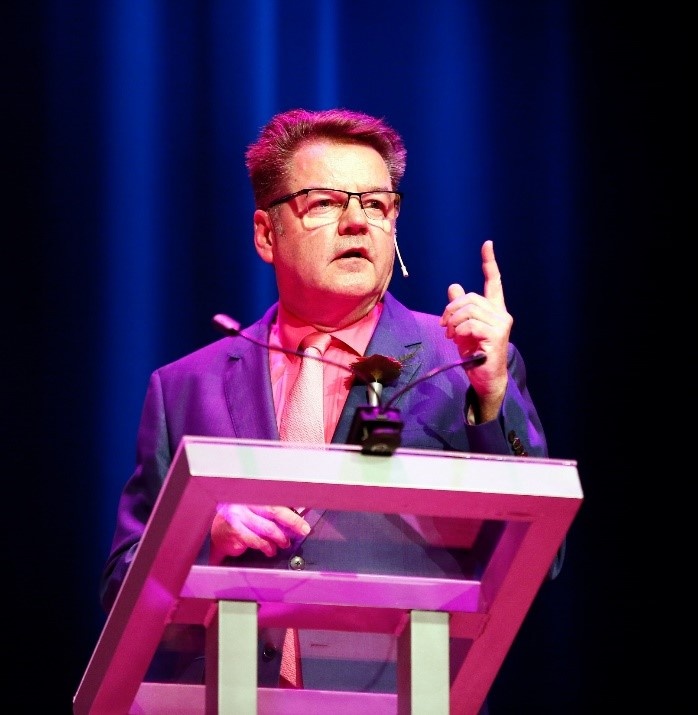 "The Lord Rayleigh Award represents the highest honor for achievement within the IEEE Society in the field of Ultrasonics. The achievement may be in technical innovations, research, education, publications, and related professional endeavors. Typically, the recipient will have demonstrated these accomplishments over a sustained period."
IEEE has over 410.000 members and is the largest engineering society in the world.
Venue
Kunsthal Rotterdam, the cafe
Museumpark, Westzeedijk 341
3015 AA ROTTERDAM
For more information about the routing and parking, please check the website Kunsthal.
Program
16.00 hrs arrival and registration
Presentations
Chair Rudolf de Boer (Head of Cardiology, Erasmus MC)

17.00 hrs Chris de Korte (President of The Netherlands Society for Medical Ultrasound)

17.05 hrs Prerecorded videos of laudatio (Stuart Foster, UToronto) and acceptance (Ton van der Steen)

17.10 hrs Paul Boomkamp (CFO Erasmus MC, RvB portfolio Cardiology)

17.15 hrs Marileen Dogterom (President KNAW)

17.20 hrs Margrethe Jonkman (President Netherlands Academy of Technology and Innovation)

17.25 hrs Ton van der Steen (Laureate Lord Rayleigh Award)

17.30 hrs Continuation reception

19.00 hrs End of the reception
Registration will close on the 13th of October next.
Inschrijven